News
We've added Slinger Trucks to our Fleet!
June 22, 2023
Check out our shiny new Slinger trucks! Slinger trucks allow us to maneuver over fences, between houses, along the water and more. They can get to areas that you can't reach with an excavator and offer an alternative means of backfill with minimal raking after delivery.
Our newly acquired slinger trucks can deliver sand, mulch, soil, compost, road base, drain rock, 3" minus crushed aggregate and more.
Contact us for availability and pricing.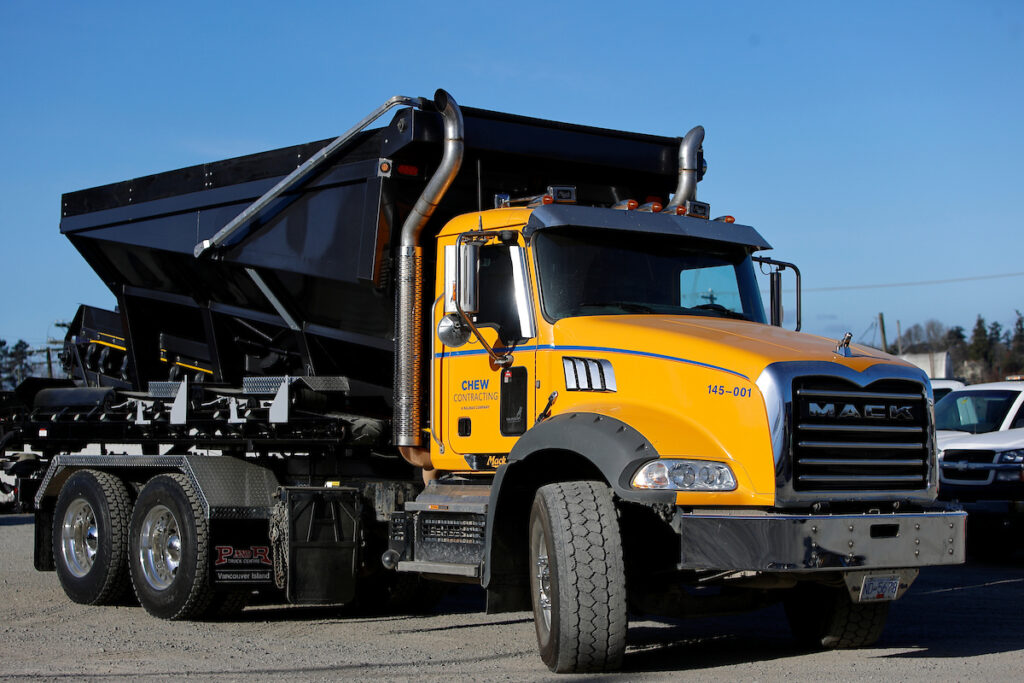 2022 has brought some exciting changes to CHEW Contracting. First off, we have had several new faces at CHEW and we are currently restructuring some of our positions as we make changes to improve our day-to-day operations. Long time employee Eric Watson joins the leadership team at Ralmax and has been named as the General […]